Just wanna share another giveaway that I join. This is from my fellow blogger from Malaysia, Mira. You can win some Etude House products from this Le Miel et la Vanille's First Giveaway!.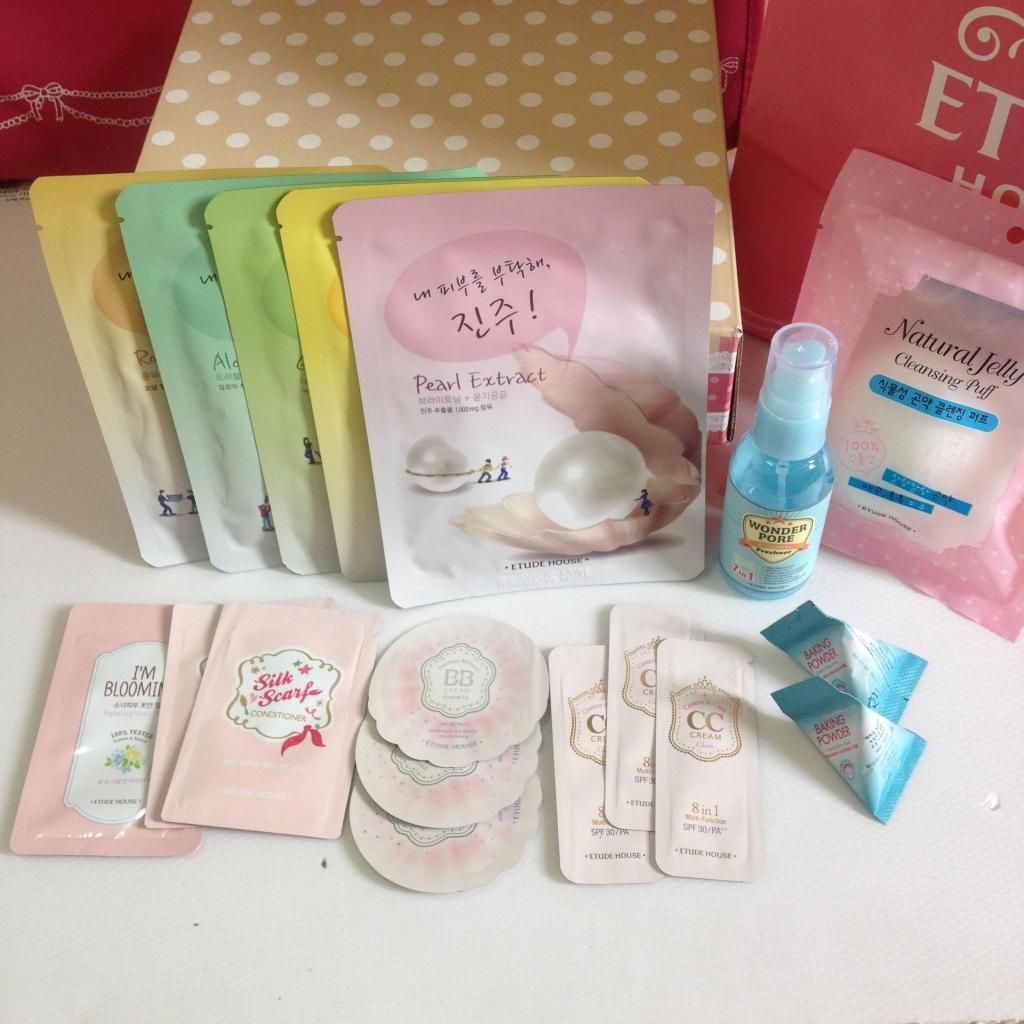 1. Etude House I Need You Mask Sheets (Pearl Extracts, Lemon, Green Tea, Aloe and Royal Ginseng)
2. Etude House Wonder Pore Freshener in its Spray Bottle
3. Etude House Baking Powder Crunch Pore Scrub
4. Etude House 2014 Calender
5. Etude House product samples as you guys see in the picture

So, what are you waiting for? Just visit her blog and join her giveaway asap. It's opened internationally!. Winner will be announced on her blog on 31st March 2014 (the day that this giveaway ends) and will be notified by email directly. For further information, just click HERE to reach her blog about this giveaway post.
Well, good luck everyone, Including me! Really wish I can win this giveaway also.